About the Practice Standards Scheme
The Practice Standards Scheme (PSS) is a voluntary initiative to accredit veterinary practices in the UK. Through setting standards and carrying out regular assessments, the Scheme aims to promote and maintain the highest standards of veterinary care.
The Scheme was first launched in 2005 and has been a great success, with a current membership comprising well over half of all veterinary practice premises.
The new Scheme, launched in November 2015, builds on this success whilst acting upon much of the feedback we received from practices about where improvements could be made. For example, it has a greater focus on how practices use their resources to create a positive outcome for patients and clients, rather than just premises and equipment.
Membership of the Scheme is recognised by the Veterinary Medicines Directorate (VMD), meaning RCVS accredited practices will not be visited by the VMD as the PSS standards meet its inspection criteria.
The Scheme is run by the profession, for the profession. The Practice Standards Group (PSG) is responsible for the ongoing development of the Scheme and its standards, and comprises representatives from major veterinary organisations.
What does the new Practice Standards Scheme mean for you?
The new and improved Practice Standards Scheme provides:
A clear pathway to improvement for all types of practice.
A means for practices to demonstrate where they excel through awards.
A new IT system (Stanley) to speed up the accreditation process and provide a central hub for communications.
A new team of PSS assessors undertaking behaviour based inspections.
A tool for practices to market their services to the public.
Accreditations
Practices can apply to be accredited at different levels depending on the services they offer.
Core Standards, General Practice and Veterinary Hospital remain as the core accreditations, with criteria based on services provided by the practice, as well as other factors such as facilities and equipment. Emergency Services Clinic reflects the work of a practice that can deal with emergency and critical care cases without an appointment.
The new Scheme also introduces a new accreditation: Equine General Practice (Ambulatory) for those equine practices without physical premises.
Practices will be assessed across a range of different criteria encompassing areas such as client experience, clinical governance and the practice team.
The standards that need to be met at each level are set out in the Practice Standards Modules documents:
Awards
In addition to the PSS accreditations, practices can apply to be assessed for optional awards, to demonstrate where they excel. Practices may be designated as 'Good' or 'Outstanding' within each award.
In order to be designated as 'Good' a practice will need to achieve 60% of the available scores and more than 80% to be designated as 'Outstanding'.
Practices will be able to achieve awards in:
Small animal

Equine

Farm animal

Team and professional responsibility

Client service

Patient consultation service

In-patient service

Diagnostic service

Emergency and critical care service

Team and professional responsibility

Client service

Ambulatory service

In-patient service

Diagnostic service

Team and professional responsibility

Client service

Advisory/consultation service

In-patient service

Diagnostic service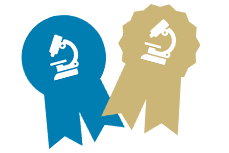 The awards will be available to all accredited practices.
Benefits of the Awards
Awards
Focus on behaviours and other factors that impact upon the veterinary care of animals, the practice team and the experience of clients.
Provide greater differentiation between accredited practices and recognise excellence.
Provide significant marketing benefits, as practices will be free to market their awards as they choose.
The Assessors
Practice assessments are carried out by a new team of PSS Assessors. They were hired based on their experience, attitude and desire to help practices improve their standards. They have been professionally trained to ensure high and consistent standards of assessment.
The assessment process will be focused on assessing behaviours in practice rather than just facilities and equipment. During assessments advice and guidance will be provided to help practices improve.
An employed Lead Assessor monitors inspections and provides guidance.
External professional advice has been sought to help train assessors in behavioural based inspections.
Documents will be checked prior to the inspection, freeing up the assessor to spend more time talking to team members and to provide guidance to the practice.
Introducing Stanley
The new Practice Standards Scheme is administered through a bespoke IT system which aids practices through the assessment process. This system has been named Stanley and can be accessed from www.stanley.org.uk
Stanley will:
Provide a step-by step guide to practices on the requirements of the Scheme.
Act as the central point for all communications between practices, assessors and our staff.
Hold practice-related certificates, reports and other relevant documents and provide a reminder service when these are due to expire.
Speed up the accreditation process.
What's next?
Stanley (PSS IT system)
Currently we are in the final development stages of the new PSS IT system, to be launched soon. Check back soon for further updates.
In the meantime practices can apply for initial accreditation and the awards, under the new Scheme, and for existing members the routine assessment cycle continues as normal.