Biography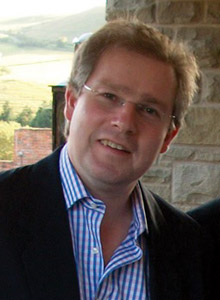 Mark graduated from the University of Bristol in 1989 and, after working in mixed and small animal practice, established his own primary care practice in 1994 on the south coast.
This grew rapidly into a busy four-vet practice which then became part of a successful local group. After a period in referral practice Mark returned to first opinion work and now runs a primary care Small Animal Practice near Chichester in West Sussex, provides a consultancy service for game birds and other poultry in and around the South Downs National Park and takes referrals in Homeopathy and Acupuncture from colleagues.
Mark is currently President of the British Association of Homeopathic Veterinary Surgeons has co-authored a number of books on alternative medicine and animal health and regularly contributes to magazines related to the pet and game bird industries. He has lectured widely to both the profession and the public.
His interests include working and training dogs for a variety of uses, as well as wetland management and conservation, the latter projects being recognised by virtue of winning a national award in 2008.
Council Member category
Committee membership
Preliminary Investigation Committee
Declaration of Interests

Directorships

Payless 4 Vets Ltd t/a South Downs Veterinary Consultancy (Veterinary services/products)

West Sussex Biodiversity Project Ltd (Farming/Conservation)

Shareholdings

The above only

Consultancies

Veterinary surgeon to the Game and Wildlife Conservation Trust

Appointments to other bodies

Chief Veterinary Surgeon, Cat and Rabit Rescue (Charity no. 1010000)

Membership of other veterinary or allied organisations

Member and President, British Association Homeopathic Veterinary Surgeons
Member, Association of British Veterinary Acupuncturists

Member,

Veterinary Deer Society

Member,

Veterinary Association for Wildlife Management

Member,

Society of Greyhound Vets

Member,

Fish Veterinary Society

Member,

British Veterinary Poultry Association

Employment

Practitioner/Director - South Downs Veterinary Consultancy – Gamebirds, Deer and Fish work

Mark Elliott & Associates Veterinary Surgeons – Small Animal Practice

Referral Practice – The Centre for Integrated and Holistic Medicine

Chief Veterinary Surgeon – Cat and Rabbit Rescue – charity no 1010000

Qualifications (other than veterinary qualifications listed in the Register)

VetMFHom - Veterinary Member of the Faculty of Homeopathy

PCH - Practitioner of Classical Homeopathy*

DSH - Diploma of the School of Homeopathy*

RSHom - Registered Member of the Society of Homeopaths*

(* denotes non-veterinary qualifications)

Interests relating to immediate family or close friends

Conservation and Biodiversity

Other relevant information

National Gamekeepers Association – Committee Member (Deer Branch)