Current RCVS Council
There are currently 42 members on RCVS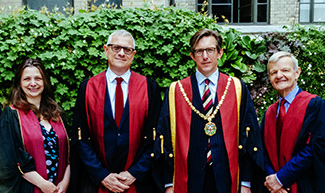 Council: 24 elected members (all veterinary surgeons), two members appointed by each university with a veterinary school (Bristol, Cambridge, Edinburgh, Glasgow, Liverpool, London and Nottingham) only one of which must be an MRCVS (currently nine MsRCVS and five lay members) and four are appointed by the Privy Council (currently one MRCVS and three lay members).
How are Council Members elected?
Every year, six elected Members of Council terms of office end/begin at the Annu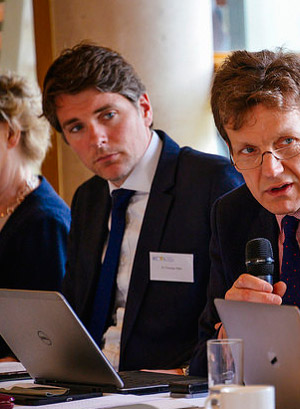 al General Meeting.
The election process is started in early October of the preceding year when the retiring members eligible for re-election, as well as the veterinary press, are notified of the details.
Only veterinary surgeons on the RCVS Register can stand for election.
Extract from the annual announcement:
"Nominations of persons for election to the Council must be submitted in writing on the prescribed form to the Registrar, duly completed on or before 31 January [year], along with all accompanying statements and photographs.
The Nominations Form and details about the form and content of statements from candidates and proposers are available from the
Registrar.
Voting papers will subsequently be distributed to all members of the College, other than those who are resident in the Republic of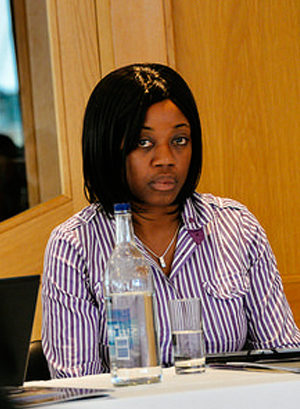 Ireland who have not retained their right to vote in Council elections in the March mailing to members. Each nomination form must bear the signatures and registered addresses of two proposers. NO proposer may:
Nominate more than one candidate; or
Be a member of Council; or
Reside in the Republic of Ireland, unless he/she has retained his/her right to vote in Council elections."
Voting papers are returned to the Electoral Reform Services for collating and secure storage for six months, after which time they are destroyed. In recent years, the number of returned papers has averaged at 16%.
Online voting is now available to members.
Am I eligible to stand for election to Council?
You are eligible to stand for the RCVS Council Election if you are a registered member of the RCVS. This includes being a non-practising or overseas member.
Can I attend a Council Meeting?
Any member is welcome to attend a Council Meeting as an observer. You will not be able to take an active part in the meeting unless the President addresses you directly. If you have a specific issue to be raised, we ask you to forward it to the relevant committee for consideration.
Meeting dates and papers
View the Council meetings page for meeting dates and links to Council agendas and papers.
Can I see minutes from Council Meetings?
Any member is permitted to see the minutes of the Council Meetings. Copies dating back to December 1991 are held at the College and you can make an appointment to visit. Older minutes are stored off-site so notice would be needed in order to retrieve them from storage.
NB. Minutes from each meeting are agreed by Council at the following meeting and available thereafter.
Is there a Code of Conduct for Council and Committee members?
A Code of Conduct for Council and Committee Members was approved by RCVS Council in June 2012, it can be downloaded from the 'Related documents' box.