Biography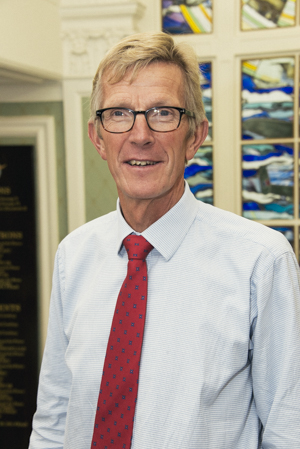 Stuart qualified from the Royal Veterinary College, London, in 1975 and has worked in mixed practice in Aylesbury, Jersey, North Humberside and Leicester.
In 1981, he became a partner in a four-vet, cattle, sheep and small animal practice in what became the Park Vet Group in Leicester. By 2004, the practice had grown to 17 vets.
He was involved in personnel management, training, care of the infrastructure and, as one of five partners, strategic financial planning for the partnership as a whole. On a day to day basis, he headed up one of the group's clinics managing a team of four vets and ten lay staff.
He gained the Certificate in Small Animal Orthopaedics in 1995. Stuart's clinical caseload came to include the range of medicine and surgery found in general small animal practice, and working up cases of lameness and orthopaedic surgery referred internally or from surrounding practices.
The group subsequently gained PSS accreditations as a Small Animal Veterinary Hospital and Emergency Services Clinic, 3 x Small Animal General Practice, a Core Standards Clinic and Farm Animal General Practice.
He left the Park Vet Group in 2004 and now works part-time as a locum based on the south coast. He became a PSS Assessor in 2007 and a member of the review group in 2013. Stuart feels that the role he has played in the PSS has been very worthwhile and the changes to the scheme make it more relevant to clients and valuable to practices.
He, and his wife, are passionate about sailing and spend as much time as possible in their Westerly Fulmar. Stuart is an instructor for the RYA. He loves a good movie and Rock 'n Roll dancing. He is learning Spanish.