Biography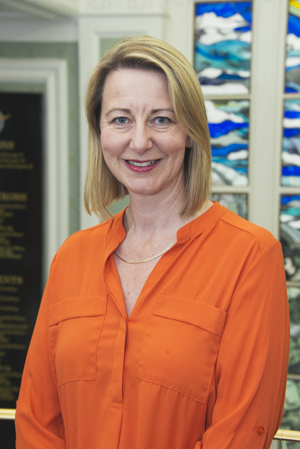 After graduating from Edinburgh University in 1991 Emma Robinson worked in mixed practice in Wiltshire before focussing on companion animals. She continued to work as an assistant in small animal practices including spells in a referral hospital and the PDSA.
In 1997 she built and ran a new practice in Christchurch, Dorset, selling it as a thriving business in 2003 when she moved to Scotland.
Over the last 12 years Emma has worked in many practices in North East Scotland, both as locum and full time assistant. Most recently she held the post of Director of Small Animal Services at Meadows Veterinary Centre in Oldmeldrum, Aberdeenshire.
Throughout my veterinary career she has been passionate about teaching and enabling people in the profession to achieve their goals. In 2013 she became a lecturer of Veterinary Nursing and Animal Care at North East Scotland College.
Outside of work Emma loves to spend time with her family and two rescue dogs walking in the glorious Aberdeenshire countryside.
Emma has joined the Practice Standards Scheme because she wants to help practices achieve the accreditation and support them in showing their clients just how good they are.