Biography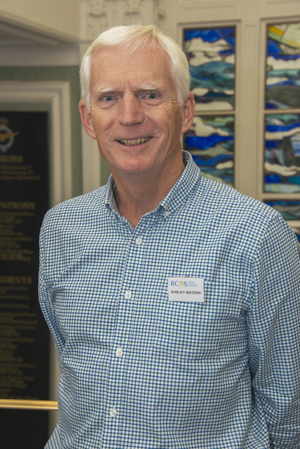 Dudley Watson graduated from the Royal Veterinary College in 1978. He also gained a BSc in Zoology at Southampton University and a MSc in Laboratory Animal Science at the RVC.
After an initial period in mixed practice in Wiltshire, Dudley worked in a small animal practice in Essex and the Australian bush, and then as a surgeon at Murdoch University in Perth, Western Australia.
Following a year at the PDSA in London, Dudley opened his own small animal practice in Chelmsford, Essex.
This grew to an RCVS-accredited General Practice and VN Training Practice which was sold in 2007.
Currently working in a small animal practice in Suffolk, Dudley is a former President of the Essex Veterinary Society, and has been a Practice Standards Scheme Assessor since 2007.
His other interests include photography, long-distance walking and cycling, and exploring the remote creeks of the East Coast by small boat. He is a former Marathon runner.