Biography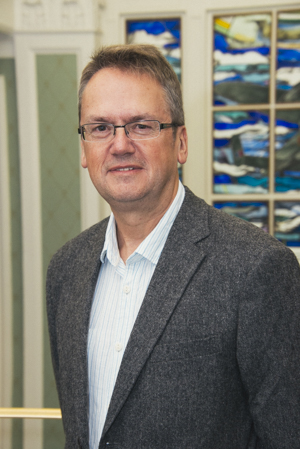 David graduated from Liverpool University in 1982 and initially worked as a locum in Stamford where he met his future wife and fellow vet Sue on his first day in practice.
Following a six-year spell in a thoroughly mixed practice in Retford, he and Sue bought a one-man practice in North Hykeham, Lincolnshire in 1988.
After several developments, and relocation in 2005, the practice has become Park View Veterinary Hospital with a current team of around 30 people including seven vets. The practice has been in the original BVHA scheme, then PSS Small Animal Hospital level, since 1996.

David obtained the Certificate in Small Animal Orthopaedics in 1994 and is currently on the Advanced Practitioner list. His clinical interests are mainly orthopaedic diagnostics and surgery, including in-house and local referrals, but he still enjoys all aspects of general first opinion practice.
He has widespread experience of managing a large Veterinary Hospital and is particularly involved with the financial aspects, as well as Practice Standards and design, and fully understands the realities of general practice.

He is a strong believer in a whole team approach to successful practice and is looking forward to joining the Practice Standards assessor team and meeting like-minded people at other locations.

David and Sue have two teenage daughters and enjoy as much family time as possible, particularly travelling. Time off often involves their daughters' Pony Club or football activities, as well as caring for their own large collection of animals including rescued Great Danes.
David is also a keen photographer, and when time allows is occasionally found attempting the odd round of high handicap golf.