Biography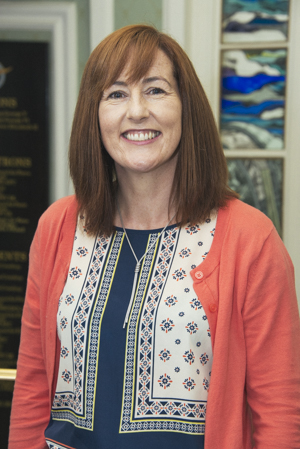 Anne Lawson qualified from Glasgow in 1994 and has worked mainly as a small animal vet in a variety of small animal and mixed practices. Her first job was in Essex and she has steadily migrated north to her current job, as senior vet in a busy small animal practice in Aberdeen.
Along the way, Anne has gained additional qualifications in Health and Safety, Quality Management and Auditing and has been involved with the Practice Standards Scheme (PSS) from its early days to present time.
She has helped a number of practices develop and implement systems to satisfy the requirements of the Scheme. She has also experienced the PSS assessment process first hand on several occasions, when practices she has worked in, and developed systems for, have undergone assessment.
Without exception, considerable time, energy and enthusiasm are invested in a successful PSS assessment.
Anne is absolutely delighted to be part of the exciting evolution of the new Scheme.
Outside work, she is usually out and about with her husband and six year old son, walking their lively Labrador or riding one of their two horses.