Biography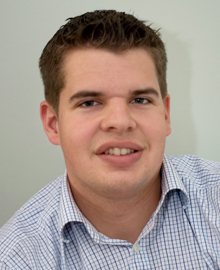 Tim graduated from the Royal Veterinary College (RVC) in 2003 and went straight into a residency in dairy herd medicine and surgery – a three-year clinical position split between the RVC's farm animal practice and the Shepton Veterinary Group, Somerset.
After completing the residency, he embarked on a DEFRA-funded PhD programme looking at the optimisation of the antimicrobial dosage regimes for the treatment of calf pneumonia.
Throughout his PhD, he maintained his clinical interests by working in the RVC's Farm Animal Clinical Centre and carrying out disease investigations on farm.
Having completed his PhD at the end of 2010, Tim now works for Westpoint Veterinary Group as a veterinary surgeon and consultant with a specific interest in youngstock health and the prudent use of medicines on farm.
His current role also involves a significant amount of teaching and research which allows him to maintain links with academia and industry whilst working in a practice environment.
Tim became a member of BCVA Council in 2011.