Biography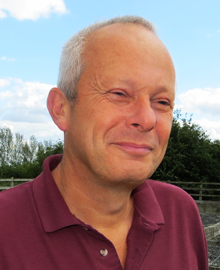 Tim graduated from the University of Bristol in 1980.
He then worked for two years in a mixed practice in Kent before returning to the University of Bristol as a Horserace Betting Levy Board scholar to undertake research in equine immunology and respiratory disease.
Tim obtained a PhD in 1986, and then stayed at Bristol as a Wellcome Trust Lecturer in Equine Medicine. He returned to mixed practice in 1990, and joined the BEVC in 1992, becoming a partner in 1995.
Tim has obtained diplomas and is an RCVS Recognised Specialist in both Equine Internal Medicine and Equine Soft Tissue Surgery, and is a founding diplomate of the European College of Equine Internal Medicine.
He became an Associate of the European College of Veterinary Diagnostic Imaging in 2011.

An editor of Equine Veterinary Education, the official journal of the British Equine Veterinary Association and the American Association of Equine Practitioners, since 1996, Tim has an interest in clinical research (currently concentrating on MRI, colic, neoplasia and clinical audit), and has published widely in the professional veterinary literature.
He has also written and edited several books on equine veterinary medicine and surgery.
Tim has acted as external examiner for veterinary undergraduates at the Royal Veterinary College (RVC) and University of Bristol, and in 2007 he became a Visiting Professor at the RVC.
He is currently on the council of the British Equine Veterinary Association.