Biography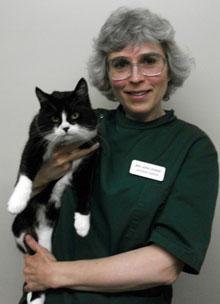 Anna qualified from Liverpool in 1987 with honours.
After a year in mixed practice she did an MSc in Nature Conservation at UCL followed by a year of locum work.
In 1990 she and her husband took over a predominantly farm practice in Welshpool in which she is still a partner.
This has evolved into a seven-vet mixed (farm and small animal) VN training practice, which also takes many students throughout the year on various types of EMS and other work placements.
Anna was invited to join the Council of the Society of Practising Veterinary Surgeons (SPVS) in 2012 and became SPVS representative to the PSG in June 2012.
She has two almost fully fledged children and is servant to the 'world's friendliest cat'.