The 'Introduction to the UK veterinary profession – a key CPD course for overseas vets and VNs' is run by the Royal College of Veterinary Surgeons (RCVS), British Veterinary Association (BVA) and the Veterinary Defence Society (VDS).
The course is aimed at overseas veterinary surgeons and veterinary nurses during their first two years working in the UK, as well as those considering working here. The course is split into two days.
Day 1: 'Key information and skills needed to practise as a vet and veterinary nurse in the UK'
The day covers how the UK veterinary profession is organised with information about jobs, employment rights and the support available if things go wrong.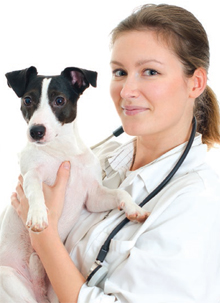 Talks are given by representatives from each of the three organising bodies, together with the Veterinary Benevolent Fund. In addition, Luis Sainz-Pardo from VetAbroad provides 'tips from an overseas vet who has survived'.
The course also aims to help delegates understand their legal duties as a veterinary professional in the UK which can vary significantly from their own country.
The day is free to attend and lunch is provided.
Day 2: 'A master class in communication skills'
The course is provided by the VDS and delegates go through challenges they may face in the consulting room and how to handle them in a role-play format using professional actors.
The second day costs £160 per delegate and lunch is provided.
The two days combined provide overseas vets and veterinary nurses with the necessary information and support needed to practise in the UK. All three organisations wish to reduce the risk that such veterinary surgeons and veterinary nurses may have a concern raised against them, as well as improving their experience in the UK and advancing their communication skills.
The course is held twice a year, usually in May and September. The venue for the May event changes each year and the September course is held at the RCVS office in London.
Details of next course:
Date and venue to be confirmed.
Details about the event held in September 2016 can be found in the 'Related documents' box.
If you have any questions about the course please contact Emma Lockley on e.lockley@rcvs.org.uk or 0207 202 0773.