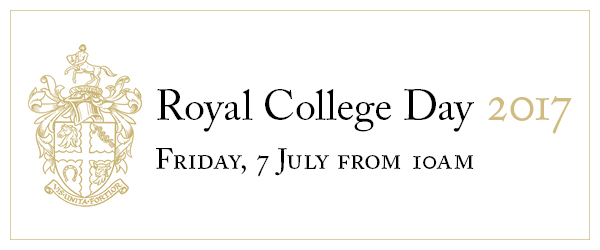 If you would like to reserve tickets for this year's Royal College Day, to be held on Friday 7 July at the Royal Institute of British Architects in London, please email Emma Lockley (e.lockley@rcvs.org.uk), stating any access and/or dietary requirements.
What is Royal College Day?
Royal College Day is our annual celebration of achievement within the veterinary and veterinary nursing professions.
It is held in July each year and falls into two parts: our Annual General Meeting and our Awards Ceremony.
Annual General Meeting
The AGM starts at 10am and is open to all registered veterinary surgeons and veterinary nurses.
During the AGM we formally declare the names of the candidates newly elected and appointed to RCVS Council and VN Council, and present the Annual Report and Financial Statements for the previous year ended 31 December.
There is also the opportunity for registered veterinary surgeons and veterinary nurses to ask questions.
Awards Ceremony
Our Awards Ceremony starts around 11am, and is open to all, including our award holders, their friends and family, and anyone with an interest in the achievements and advancements within the veterinary professions.
The awards we present typically include:
The awards are presented by the outgoing President who also gives an address reflecting on his/her year of tenure.
This is followed by the investiture of the new President and Presidential team.
Once all the formal proceedings are over, a Guest Speaker is invited to deliver a keynote address, and then all guests relax over lunch and drinks.
What's happening this year?
Royal College Day 2017 will take place on Friday 7 July, at the headquarters of the Royal Insitute of British Architects, 66 Portland Place in London.
Our Guest Speaker will be Dr Ebony Escalona, Veterinary Advisor at the charity Brooke (Action for Working Horses and Donkeys), whose talk will be entitled 'Jump outside the veterinary box: widening our horizon'.
Read more details about Royal College Day 2017, including our themes for the day and who will be receiving which awards.
To request a ticket, please email Emma Lockley (e.lockley@rcvs.org.uk), stating whether you have any access or dietary requirements.
Previous Royal College Days
Below is a list of reports (including photographs) from previous Royal College Days: