29 January 2015
We have extended our alternative dispute resolution (ADR) trial until October 2015 and broadened its remit to allow more cases to be considered.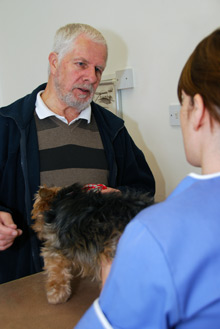 The trial, which was originally due to end in May 2015, aims to gather evidence needed to develop a permanent scheme. This would provide an alternative form of resolution for the many concerns raised with us which do not meet our threshold for serious professional misconduct and are, therefore, not taken through our disciplinary process.
As well as the time-frame being extended, the trial will now also be widened to include concerns raised about the treatment of horses and other equines – in addition to those raised about small animals.
Furthermore, we have also lowered the maximum financial award that can be recommended by the Ombudsman Services, a not-for-profit complaints resolution service which is administering the trial, to £3,000 for small animal cases.
The maximum financial award that can be recommended by the Ombudsman Services in relation to equine cases remains at £10,000.
Nick Stace, Chief Executive, says: "The trial got off to a slower start than we expected and so we have decided to extend its length and breadth to allow more time and scope to gather the evidence and testimonies which we need to assess the trial.
"It's important to stress again that the trial is free, voluntary, as both parties must agree to take part, and that the recommendations made by the Ombudsman Services are not binding – it is up to either party as to whether they accept them."
The results of the trial will now be reported to the November 2015 meeting of RCVS Council.