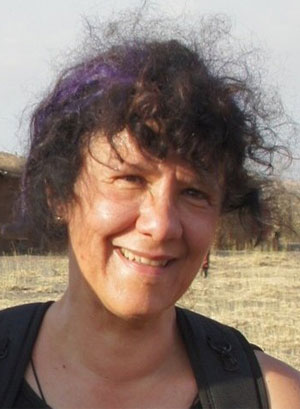 Originally from Italy and having graduated and then worked there for a number of years, Rosa moved to the UK in 2002. Here she spent three years at Bristol Vet School, after which she came to London. After having worked for nearly a couple of years at the Beaumont Sainsbury's Animal Hospital, Rosa now divides her week between private practice and charity work at the Blue Cross Veterinary Hospital in Merton.
Mentoring is an ongoing relationship between two individuals who are committed to improving their professional environment. The mentee is typically a junior colleague (or a student visiting the practice) and the mentor is more experienced.
Whether you are a mentor or mentee, mentoring (or being mentored) will have a positive impact on your career and professional growth.
Mentors provide valuable knowledge, expertise, and support, while mentees provide enthusiasm and an open mind. The mentor affects the professional life of his or her mentee not only by identifying needed knowledge and encouraging continuing education and progress; but also instilling confidence and providing corrective feedback. In exchange the mentor gains insight into professional issues from the perspective of another colleague and can also learn the most up-to-date medicine from a fresh-from-school young vet.
Mentoring also improves hospital culture and adoption of best practices. Besides promoting job satisfaction, it improves communication, efficiency, and leads to improved patient care.
If you are a recent graduate, you will find that seeking guidance will allow you to establish medical, interpersonal and business skills. Your mentor will be an invaluable resource and source of support in case of difficult or challenging situations. You can choose your mentor from your own workplace, or elsewhere in the profession.
As a mentee, you will need to be able to accept feedback and coaching, but also to think independently and show initiative. You will have to be proactive and follow up with your mentor.
It is important to identify your goals, and the areas where you'd like to grow, and then to choose a mentor with the right knowledge and influence. You may need a mentor with skills different from your own, or you may need one with similar skills but more experience. The mentorship relationship can also change over time, depending on your needs. Remember, your mentor may not have all the answers, but will provide understanding and empathy, giving you the confidence to move forward.
If instead you are thinking of becoming a mentor, you will need fundamental skills such as the ability to listen, build trust, maintain confidentiality, encourage progress, and identify goals. In addition, mentors should be able to develop their protégés' capabilities, provide corrective feedback, and inspire. They will answer questions, offer advice, and share their own experiences. All their built up knowledge is of incredible value to a new graduate, so sharing "pearls" and insights is very much appreciated. Good judgement comes from experience, and experience has been earned (sometimes the hard way) and has great value.
Mentoring has also made me adopt a more rational approach towards my cases, sometimes giving me a different perspective and helping with their diagnosis and management. I also found shadowing an effective mentoring tool: it is a great experience to see how other vets handle their appointments and communicate with clients.
A solution-oriented approach is useful when problems happen and reduce the mentee's confidence (for example in communicating with a client with a surgical procedure). The mentor's sharing of similar experiences, providing empathy, or discussing alternative approaches to the situation may all be helpful.
So think about becoming a mentor. Your experience and wisdom can effectively support and challenge a new colleague — and will also contribute to your own satisfaction. The time you invest in mentoring is also an investment in your practice.
Rosa Ragni