Immediately after graduating from RVC in 2005, Pam Brown (pictured) took up a mixed practice position at Northumbria Vets (now Alnorthumbria) after enjoying seeing practice there for three years. Eleven years later she has changed branches but continued in a mixed role. Her only break from this beef and sheep-dominated job has been a six-month sabbatical in 2011 when she walked from John O' Groats to Lands End then spent three months locuming around the UK.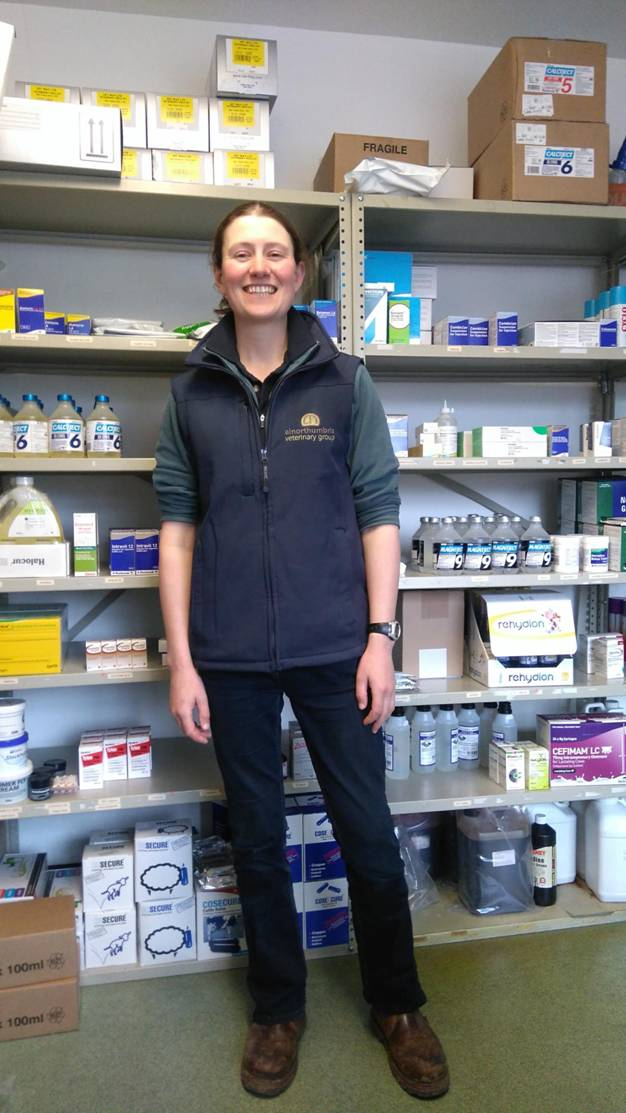 It may make me seem like a CPD geek, but I have no trouble accruing over 100 hours of CPD each year, roughly three times the minimum requirement!
I realise that I am lucky to work for a large practice where I do a mixture of species so we have a lot on internal meetings. Some of these involve an element of 'housekeeping' which obviously doesn't count towards the CPD requirement, but the farm vet meetings that I organise always contain some CPD generally given by one of our own vets that has a special interest in a certain topic. I'm sure many vets (especially non-directors) receive free CPD in the form of visits from reps that they just forget to record. The way I remember to do it is to note down the topic and number of hours at the top of my diary for that day then when I have time, flick through and transfer this information to my online RCVS record.
Being married to a sheep and beef farmer is a great help in slotting CPD into my family life. My husband has attended two Sheep Vet Society meetings with me in the last few years and whilst some of the science is above his head, he enjoys and learns from the courses from a different angle. Likewise, I have also attended CPD events where I have been invited through our farm business such as meetings run by the SAC Beef Suckler Group, Moredun, our local feed suppliers etc.
A lot of the CPD that I attend has a social element to it – either lunch or dinner, or even a few days away. This might seem like a skive to some, but often there's as much to be learned outside of the formal lectures (from fellow attendees) as there is in them. Most of our meetings within the practice are held after the working day and fortunately our bosses realise that to tempt us there, they must provide food and drink! Sheep Veterinary Society conferences are particularly good value because the whole package includes two and a half days CPD plus two or three nights' accommodation, food and drink, all for about £500.
As I have no ambition to become involved in the business side of practice, most of my CPD is clinical, however I did attend a two-day 'Train the Trainer' course a few years ago to allow me to continue running our farm client meetings. As well as providing useful tips for running these courses and increasing my confidence, they were useful in finding out how different people learn and interact in general life.
On a more practical side, I attended a one-day CPD course organised by our local BVA group and Ben Strugnell who runs 'Farm Post-Mortems Ltd' at our local carcase collection centre in Durham. The morning was dedicated to getting our hands stuck in to cattle and sheep carcases that had arrived that day, some with a clinical history, some not. This was followed after lunch by lectures and discussion. I was able to put this into practice within just a few days when a few lambs turned up at the practice for post-mortems.
So in summary, I welcome the RCVS's requirement for CPD and I think many vets are easily attaining the minimum of 35 hours per year, they just don't see it or forget to record it!