Please note: this consultation has now closed.
We are consulting on a new set of Year-One Competences – the knowledge, skills, attitudes and behaviours that we believe veterinary surgeons should possess on completion of the Professional Development Phase – and would welcome comments and feedback on them from veterinary surgeons and veterinary associations via our online questionnaire.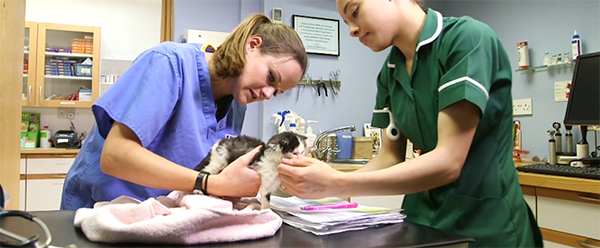 Background
The RCVS Year-One Competences (Y1C) set out in broad terms what is required of veterinary surgeons on completion of the Professional Development Phase (PDP), where the expectation is that veterinary surgeons are "able to perform a range of common clinical procedures, or successfully manage them without supervision".
The Y1C cover the same general areas as the Day One Competences (D1C), which set the minimum standard for veterinary students on graduation. In March 2014, the D1C were revised and published after a substantial review and consultation.
Our latest review, coordinated by a working party chaired by Council Member Dr Tom Witte, aims to bring the Y1C into line with the new D1C. It is the working party's revised draft of the Y1C that we're now seeking views on.
The consultation
The online consultation enables you to provide views on as many, or as few, of the Y1C as you choose; however, we would really appreciate as full a response as possible.
We have also written to some of the principal veterinary associations, as well as those veterinary surgeons who are currently undertaking the PDP, and those who completed it in 2014 and 2013.
We would recommend that you download and read the full list of Y1C, before then providing your feedback via our online consultation.
The deadline for responses is 5pm on Tuesday 27 October 2015.