Biography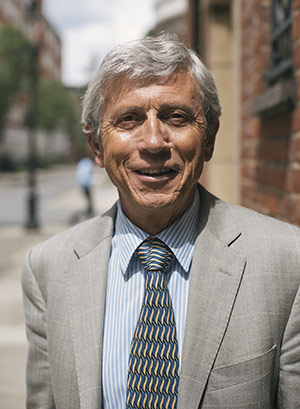 Tim Skelton graduated from London University with a degree in Agriculture Economics. He joined the Cooperative Wholesale Society as a graduate trainee and became an Estate Manager in 1974. He was responsible for the management of a large dairy farming unit in Lancashire and a mixed dairy and arable estate in Shropshire.
In 1982 Tim joined Whitbread initially in East Anglia and then moved to London running a number of large public houses. He was then appointed Development Director and took on a national responsibility for developing new leisure retail outlets. In 1992 he joined the NHS and took on a variety of Chief Executive posts in large General Hospitals, Community Trusts and an Ambulance Trust.
Since retiring from full time employment in 2007 Tim has been pursuing a portfolio career with lay member appointments to the Judicial Appointments Committee, the Nursing and Midwifery Council, the General Dental Council and NHS England. During this time he has also been a Non Executive Director of an NHS Trust in Oxfordshire and a Chair of a Probation Board in Dorset.
Tim now lives in the wonderful south Wiltshire countryside and enjoys walking and cycling, with his wife Alison, both locally and abroad.
Committee membership
Preliminary Investigation Committee
Declaration of Interests

Directorship

N/A

Shareholdings

N/A

Consultancies

N/A

Appointments to other bodies

Judicial Appointment Committee - Judicial Selection Panel Chair

Nursing and Midwifery Council - Chair of Conduct and Competence Fitness to Practice Committees

General Dental Council - Lay Member of the Appointments Committee

NHS England - Chair of Independent Review Panels for NHS Continuing Healthcare

Membership of other veterinary or allied organisations

N/A

Employment

Non Executive Director Dorset, Devon and Cornwall Community Rehabilitation Company (2009-2015) Chair Dorset Probation Trust (2011-2014)

Non-Executive Director of Oxfordshire Learning Disability NHS Trust (2008-2012) Mental Health Act Manager (2008-2009)
Independent Chair of South Wiltshire Strategic Partnership/Salisbury City Community Area Partnership (2006-2009)
South West Strategic Health Authority NHS Project Director (2002-2007)
Director of Modernisation & Health Systems Performance (2002-2005)
Chief Executive of NHS Trusts (1992-2002)
Whitbread plc Development Director (1982-1991)
Cooperative Wholesale Society Estate Manager (1971-1982)
BSc Agriculture Economics London University (1968-1971)

Qualifications (other than veterinary qualifications listed in the Register)

BSc Agriculture Economics

Interests relating to immediate family or close friends

My wife Alison has retired from being a solicitor in commercial law and is now a magistrate undertaking mostly family work. Our son Ben specialises in assessing the viability of wind turbine sites and our daughter Anna is a police officer.

Other relevant information

N/A