Biography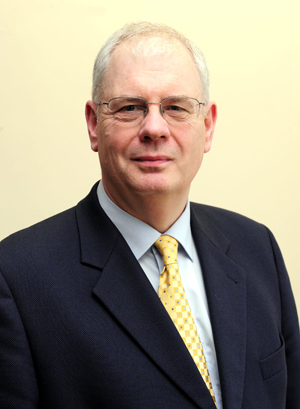 Stuart graduated from Cambridge University with degrees in engineering and metallurgy & materials science.
His early career was in R&D with BR and then with GKN, where his work on automotive product development led to assignments in Europe, North America and Japan.
He returned to BR in 1991 and supported the privatisation agenda by restructuring the Production Services Division into autonomous, commercially-minded business units able to operate in the private sector.
Stuart stayed with the public sector as Chief Executive of HM Land Registry and Chief Land Registrar, returning to the commercial world in 1999 as Chief Executive of the House Builders Federation.
He then joined AEA Technology initially as Managing Director of the Environment Division, then the Rail Division, chairing subsidiaries in Canada, Holland, Spain and Thailand, and was a governor of schools in Oxfordshire and Derby.
Since retiring from full-time employment in 2007, Stuart has been pursuing a portfolio career with lay member appointments with the Solicitors Disciplinary Tribunal, CIMA, the West Midlands Police Authority, NRPSI, RICS/IPA, Wolverhampton City Council and the FRC.
During much of this period, he has also been a Non-Executive Director of Dudley & Walsall Mental Health Partnership NHS Trust, taking on the role of Vice Chair in 2013 and Interim Chair in 2014, when it became clear a difficult decision had to be made. It was with great regret that he resigned from this role at the end of 2014 in order to focus on the regulatory positions.
Stuart has lived in Wolverhampton since 1977. His four young grandchildren and volunteering at Wightwick Manor (NT) leave him little time to pursue his passion for family history research.
Committee membership
Preliminary Investigation Committee
Declaration of Interests

Directorship

None current

Shareholdings

None

Consultancies

None

Appointments to other bodies

Solicitors Disciplinary Tribunal (SDT) - Lay Member
Financial Reporting Council (FRC) Professional Discipline Tribunals - Lay Member
Wightwick Manor (National Trust) - Volunteer

Membership of other veterinary or allied organisations

None

Employment

2010 - 2014 Non-Executive Director, Dudley & Walsall Mental Health Partnership NHS Trust (Vice Chair w.e.f. May 2013, Interim Chair April - September 2014)

2010 - 2012 Chair, West Midlands Police Authority (WMPA) Standards Committee

2005 - 2006 Managing Director, AEA Technology Rail Division (later DeltaRail Group Ltd); Chair, AEA Rail BV (Utrecht); Governor Merrill College, Derby

2003 - 2005 Chair, Kinectrics Inc (Toronto)
2000 - 2005 Managing Director AEA Technology Division, Chair AEA Environment (Thailand); Governor, Culham School
1989 - 2000 Chief Executive, House Builders Federation
1996 - 1999 Chief Executive/Chief Land Registrar, HM Land Registry
1993 - 1996 Managing Director, BR Production Services
1991 - 1993 Director, Technical Strategy, British Railways Board
1990 - 1991 Development Director, GKN Powder Metallurgy Division
1977 - 1990 R&D, management & business development roles with GKN plc
1975 - 1977 Research Engineer, BR Technical Centre

Qualifications (other than veterinary qualifications listed in the Register)

BA (Engineering) (Cambridge University)

PhD, Metallurgy & Materials Science (Cambridge University)

Interests relating to immediate family or close friends

None

Other relevant information

None