Biography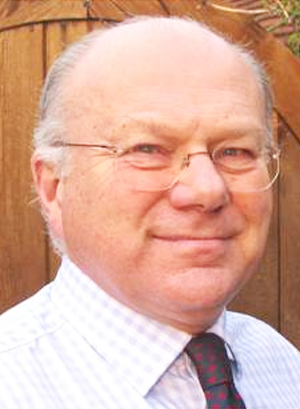 Jeremy spent five years in mixed practice and then the following 32 years in an equine practice, which developed into an Equine Hospital.
His main areas of professional interest were first opinion practice, TB breeding and the Pre-Purchase examination (PPE) of horses. He was President of the British Equine Veterinary Association in 1998 and Chair of the profession's review of the PPE, from 1999-2011. Jeremy was Managing Partner, and latterly Senior Partner, of the Liphook Equine Hospital until retiring in 2013.
Outside clinical practice his main areas of interest were in Practice Management, Insurance issues and advising lawyers involved in cases of PI Claims as a result of injury caused by horses and in disputes involving horses.
He has acted as an Expert Witness since 1997 and has appeared in the High Court, the Crown Court and the County Court.
Since 2012 he has acted as a part-time Veterinary Officer for the British Horseracing Authority.
He is recognised by the RCVS as an Advanced Practitioner in Equine Practice.
Committee Membership
Preliminary Investigation Committee
Declaration of Interests

Directorship

None

Shareholdings

None

Consultancies

None

Appointments to other bodies

None

Membership of other veterinary or allied organisations

British Equine Veterinary Association - Honorary Member
Veterinary Defence Society - Member
Association of Racecourse Veterinary Surgeons - Member
BVA - Member

Employment

Commissioned Officer in TA (1977-1984)
The Liphook Equine Hospital (1981 - 2013)
British Equine Veterinary Association (1992 - 1999)
British Horseracing Authority (2012 - present)

Qualifications (other than veterinary qualifications listed in the Register)

CUEW - Accreditation as an Expert Witness (Cardiff University Law School)

Interests relating to immediate family or close friends

N/A

Other relevant information

N/A