Biography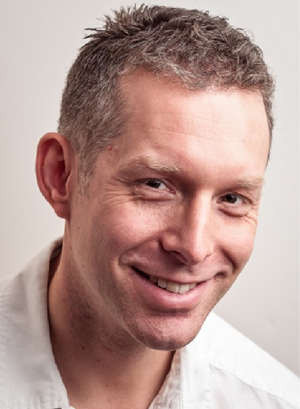 Adrian graduated from the Royal Veterinary College in 1996 and spent a number of years in small animal practice in the south of England. After leaving general practice in 2011, he worked for a pharmaceutical company as a Veterinary Advisor and developed an interest in the development of antimicrobial resistance and the strategies that can be used to slow this process.
A passionate advocate of responsible antimicrobial use, Adrian spent a number of years presenting on the subject and worked with professional bodies and key opinion leaders in order to develop educational materials on the subject.
Following the birth of his son in 2014, Adrian returned to small animal practice as a full-time locum and continues to enjoy soft tissue surgery and interactions with his feline patients.
A keen amateur triathlete, photographer and programmer, Adrian has rapidly discovered that being a father to a toddler leaves little room for hobbies and that his DIY skills need to improve dramatically if his gadgets are to remain safe from little fingers.
Committee membership
Preliminary Investigation Committee
Declaration of Interests

Directorship

Award Technical Consulting Ltd - Director, sole employee

Shareholdings

None

Consultancies

None

Appointments to other bodies

None

Membership of other veterinary or allied organisations

British Veterinary Association - Ordinary member
British Small Animal Veterinary Association - Ordinary member
Veterinary Defence Society - Ordinary member
Nursing and Midwifery Council, Fitness to Practice Panel (Conduct and Competency Committee) - Chair
Medway NHS Foundation Trust - Non-Executive Director
BSAVA Scientific Committee - Volunteer

Employment

General small animal practice 1996 - 2011

Vétoquinol UK & ROI Ltd 2011-2014

Locum vet (as Director, Award Technical Consulting Ltd) 2014 - present

Qualifications (other than veterinary qualifications listed in the Register)

D32/33

Sun Certified Java Professional

Interests relating to immediate family or close friends

None

Other relevant information

None