Biography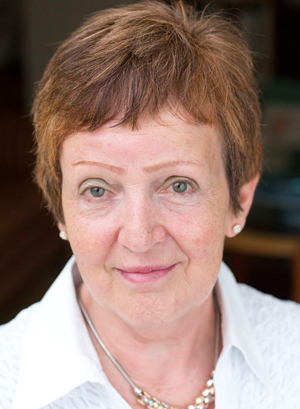 Hazel Bentall qualified from the University of Liverpool in 1971. Since then she has worked within the profession whilst bringing up her family.
She has a strong background in first opinion small animal practice, having experience of working as assistant, senior veterinary surgeon, practice founder and principal, (Charlwood Veterinary Practice, Herts, 1987-2002) locum, and consultant.
She also spent ten years in second opinion greyhound practice, and five years as Veterinary Adviser to NGRC (regulator of licensed greyhound racing in the UK). This involved managing the doping control programme, commissioning research, promoting greyhound welfare within the industry and to Government, as well as taking part in disciplinary inquiries.
That sparked an interest in regulation, and she now sits as a lay member on an accountancy regulator.
She is currently Hon. Secretary of the Society of Practising Veterinary Surgeons, and works part time in a local first opinion independent small animal practice.
She undertakes voluntary work as a lay member for NHS Blood and Transplant: Pancreas and Ocular Tissue Advisory Groups.
Committee membership
RCVS Disciplinary Committee
Declaration of Interests

Directorship

Veterinary Intelligence Ltd - Director. Business owner. Veterinary consultancy
SeeChange - Director. Fledging charity supporting people with PTSD

Shareholdings

GlaxoSmithKline
Dechra Pharmaceuticals

Consultancies

www.VeterinaryPrescriber.com - Veterinary Consultant

Appointments to other bodies

Association of Chartered Certified Accountants - Disciplinary and Regulatory panels, Lay member

NHS Blood & Transplant - Lay member, Pancreas Advisory Group and Ocular Tissue Advisory groups

Membership of other veterinary or allied organisations

Society of Practising Veterinary Surgeons - Hon Secretary
British Veterinary Forensic & Law Association - Council member
Herts & Beds Veterinary Society - Council member, AWF & VBF rep

Society of Greyhound Veterinarians - Council member

Employment

Mainly small animal clinical practice to date

Current

Self-employed veterinary business and clinical consultancy

Previous

10 years greyhound second opinion practice
Veterinary Advisor and Chair, NGRC

Qualifications (other than veterinary qualifications listed in the Register)

Interests relating to immediate family or close friends

None relevant that I or they know of

Other relevant information